Some of you know me from GVZ, I used to hang out there a lot, their is a second site I hand out a lot it's called Daiphyer (
http://daiphyer.com/forum/
)
Their is a chat there and at times it gets quite crazy. One day we were role-playing and I got inspired; so I started writing a comic based on the Forum members.
This is my very first ever Comic, the story takes place in the forums itself. I figured id share it here. You may have trouble to get all the references it's easier if you're their. Some characters may seem simple, but when you know the actual User they feel a little more complete.
It started as a small project going to be a simple story, next thing you know I've spent over a year on it, releasing chapters bit by bit.
To my surprise this small project became quite big, I'm working on Chapter 5 know I'm at about 85 pages or so.
If you have questions Id be glad to clarify / explain.
I also asked users to vote while writing it.
Here it is;
Tales of Daiphyer's Forum
A comic by Soap DX, characters are characterizations of Forum users.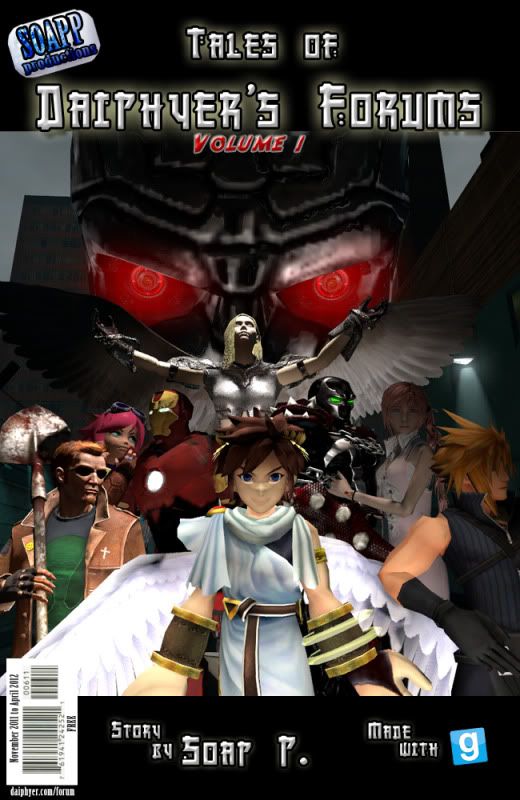 Chapter 01
Chapter 02
Chapter 01.5
(to be read after chapter 2)
Chapter 03
Chapter 04
[/spoiler]
Chapter 05
Volume 2 is on page 2, first post.